LEE DANIELS TO DIRECT THE BRIAN BANKS STORY
"All I ever wanted was to prove my innocence…"
Daniels will bring to the screen the inspiring story about a remarkable young man wrongly accused of a violent crime.
LOS ANGELES, August 6, 2014 – Academy Award nominated director Lee Daniels has signed on to develop THE BRIAN BANKS STORY, it was announced today by Amy Baer.  The project, currently out to writers, will be produced by Baer and directed by Daniels.  Justin Brooks and Neil Strum are Executive Producers.
  Acclaimed director and producer Daniels has received numerous awards for his films including Academy Award nominations as director and producer of his 2009 release PRECIOUS.  His most recent film, LEE DANIELS' THE BUTLER, was critically acclaimed and grossed over $167 million worldwide. Daniels' first film production MONSTER'S BALL was also a critical and box office success, garnering Halle Berry a Academy Award for Best Actress.  
Amy Baer said "Lee is a filmmaker who looks at challenging circumstances with honesty, compassion, and hope.  He has an emotional connection to Brian's story that I'm certain will result in a powerful and redemptive film.  I'm thrilled to be partnered with him."   "All I ever wanted was to prove my innocence," said Brian Banks. "Telling my story in the form of a feature film is beyond my wildest dreams.  Having Lee Daniels come on board to direct the film is so exciting, and such an honor."  
The subject of a 2012 60 MINUTES piece, THE BRIAN BANKS STORY tells the harrowing story of Brian Banks, an All-American high school football player who had committed to USC's prestigious football program in 2002.  His life was upended when a classmate falsely accused him of rape.  Banks maintained his innocence, but a hasty plea-bargain resulted in Brian serving over five years and two months in prison, five years on parole and registering as a sex offender.  With the help of the California Innocence Project, Banks' conviction was overturned in 2012.  He returned to the gridiron after a 10-year hiatus, playing UFL football and going through six NFL tryouts before finally making the Atlanta Falcons' 75-man roster in April 2013.  Although he only played in four preseason games, Banks fulfilled his lifelong dream and is now a motivational speaker and an activist and spokesperson for the California Innocence Project.
ABOUT GIDDEN MEDIA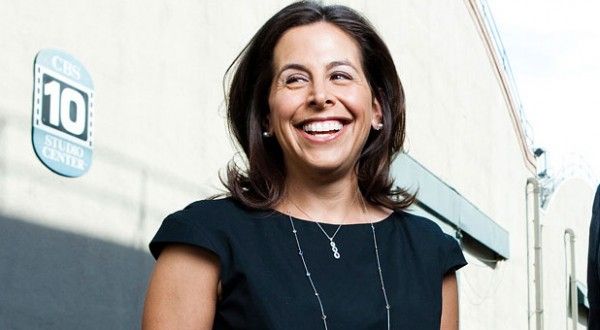 Amy Baer launched Gidden Media in November 2013 and has secured a 7-figure development fund through a consortium of private investors.  She is financing the development of content for both feature films and long-form television. Her first film as a producer – LAST VEGAS starring Michael Douglas, Robert De Niro, Morgan Freeman and Kevin Kline – grossed over $136MM worldwide. Gidden Media's slate includes: the period romantic drama A STORM IN THE STARS which will be directed by Haifaa Al-Mansour and will star Elle Fanning; FOREVER, INTERRUPTED, the adaptation of the acclaimed debut novel by Taylor Jenkins Reid with Dakota Johnson (50 SHADES OF GREY) attached to star; the sports drama SARGE written by Academy-Award nominated Stan Chervin (MONEYBALL); and a limited series event for Sony Pictures Television, ENDURANCE based on a script by Oscar winning screenwriter Steve Zallian and to be directed by Wolfgang Petersen.